Male dominance: Toil, Tears and Sweat – 008
I got some new male dominance to explore today.
The Master undressed me first, blindfolded me, made me kneel and offered his cock to me. I sucked it hungrily (I was hungry enough to eat it :Р ). Then he sent me over to the bed, slapped me on my butt a couple of times and left me sitting there on my knees as he went away to do his own business in another room.
And so I'm sitting there like a Gorean slave, all pretty and well-behaved on the bed, listening to the sounds around me, feeling chilly and thinking how wonderful it is: he brought me here, made me take a pose and left me here, like a true Property of Master's at his own discretion. Maybe he'll come and use me….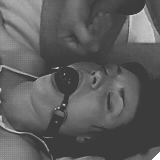 Master returned again; he lied down in front of my and made me lick his balls, which I did gladly. He didn't let me relish it for long, though, – he got up, went around my back again and commented, "Well done… you've earned a bit of lube." He added some lube to my ass and started fucking me again. It was more painful the second time around; the lube burned more than it helped. I hissed a little through my teeth but then pain was gone and I began to enjoy male dominance again. Master was holding my sides, squeezing my skin painfully, I was moaning and screaming, then he held onto my shoulders, then brought my hands behind my back… And then he slapped my butt again and left. I remained as he'd left me, with my arms behind my back and my ass up. And it was more difficult the second time around….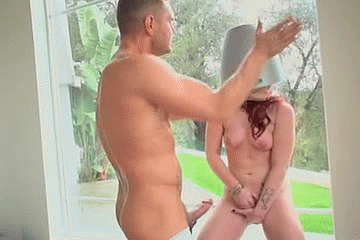 Male came, I swallowed every drop, being the good girl that I am, and he made me lick his balls… and suck him again… and then he came again! Wow.
And then he let me to get warm under the blanket and even get some sleep as he left again… And I dreamed of a weird scene with lots of dominance and people dressed in black and white….