Hardcore porn: Public debut! – 010
A few weeks ago I found that the local BDSM forum is having a get-together for some hardcore porn movies with fetish dress code for girls, and so I suggested that Master take me out on a leash and all that, and he agreed…
The party was held at a BDSM studio, its owners and the hosts were two Dommes. A masochist girl, visiting from abroad, tagged along with us. As we arrived, we were greeted by a naked slave in a mask and a cock collar, he took our coats. It set the mood right away! We came inside, greeted the hosts; the masochist stripped to the waist, and I was in lingerie, stockings and a flimsy fishnet dress….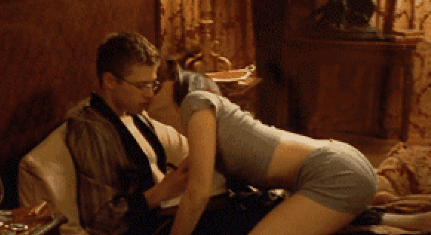 After the movie the audience was feeling up to some fun. While everyone was mingling, St. Andrew's cross was brought into the main hall in place of the movie screen and our maso girl was already strapped to it. Master and I were standing and watching how one of the host Dommes started to spank and whip her. I was all eyes, having never seen a real Domme at work or people strapped to crosses; Master wasn't wasting time either, feeling me up anywhere he felt like. It felt awesome, a perfect experience of being a toy he'd brought to the hardcore porn party and was free to do with as he wished…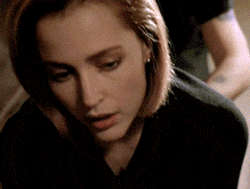 The Domme was done with the masochist and switched her attention to her own slave, the female one. She led the girl to the other room and made her get up onto the leather-clad table, on all fours. She removed the girl's panties and explained to the onlookers that the slave girl "isn't much into pain but she's such an actress, just loves being watched". The Domme spanked the girl with a paddle on her ass, stroked her red ass and then walked away. The masochist girl approached; she started to play with the hardcore slave girl, using the same massager that had been tried on me at the beginning of the party….
After Master unhooked me from the bars, he asked me whether I was all right; I was orgasmically drunk and happy from having been treated that way, and of course I said I was all right. And then it was time to leave, and the naked masked porn slave saw us to the door….